Non-Conforming Yacht Loan Program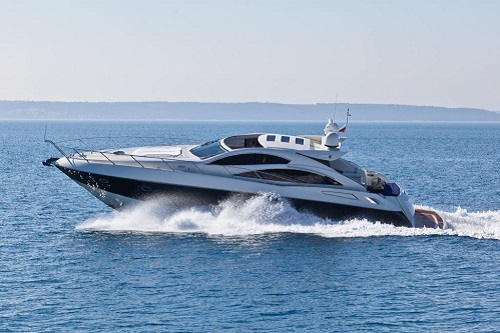 Providing alternative Vesselt loan financing for credit-challenged and other unique situations. Designed for individuals that are purchasing expensive, high-quality pleasure craft and are having difficulty obtaining a boat loan commitment from traditional banks and/or loan origination companies.
Call us today to receive the assistance you deserve! 954-317-0249

TERMS
$75,000 Minimum Loan Amount
$125,000 Minimum Purchase Price
$2,500,000 Maximum Loan
17.99% Fixed 4 point origination charge
15 year initial amortization
5 year balloon feature
18.67 APR
Have you been declined for the following reasons:
Low Credit Score
Inconsistent Income
Previous Delinquency
Unverifiable Income
Tax Liens
Recently Unemployed
Judgments
Foreign Ownership
Collection Accounts
High Performance
Bankruptcy
Charter Usage
Chargeoff
Live Aboard
Foreclosure
Divorce
High debt ratio
Non-traditional use of collateral
Individuals that are having difficulty obtaining a boat loan from traditional banks and/or loan origination companies are encouraged to apply. Prior to applying for this particular loan program, we recommend that applicants apply to traditional lenders, in order to determine if lower-cost financing is available to them.
Non Conforming Yacht Loan Program Parameters
This program is designed for persons that require non-conventional yacht financing because they do not qualify for a traditional loan. This program is specifically designed for borrowers that fall into, although not limited to, the following categories:
Previous credit problems including charge-offs, foreclosure and/or bankruptcy
Difficulty in verifying income or significant fluctuations in income from year to year
Non-U.S. Citizens
High debt ratio
Older collateral
Non-traditional usage
Due to the fact that higher than market interest rates, it is recommended that loan candidates apply to at least one traditional lender before exploring this alternative.
Highlights of the program are as follows:
Program Highlights
Minimum Finance Amount:
$75,000 US
Maximum Finance Amount:
$2,500,000 US
Interest Rate:
17.99%
Default Rate of Interest:
21%
Origination Fee:
Greater of $3,000 or 4% of finance amount. Payable upon loan approval
Minimum Down Payment:
35% of purchase price, excluding applicable sales tax and registration fees
Maximum Advance:
60% of lesser of purchase price or survey
Maximum Term:
15 year scheduled amortization with balloon payment at 5 years
Prepayment Penalty:
3% for first 3 years of loan term
Survey Requirement:
Required on all used boats. Surveyor fee payable by borrower.
Required Lien Recordation:
US Coast Guard Ship Mortgage, if available, payable by borrower
Other Requirement:
Title Insurance Policy, payable by borrower
Application Requirements:
- Completed and signed credit application for each applicant
- Completed personal financial statement with detailed asset information
- Year end business financial statements (or federal tax returns) for self-employed applicants
- Last two years of personal tax returns and w-2's
- Verification of liquidity and source of cash down payment for collateral
Loan Scenerios
Bad Credit /Bankruptcy
Unverifiable Income
Non US Citizen/Foreign Owner
Non-Traditional Boat Use